Weblogs zijn niet meer weg te denken binnen de marketingstrategieën van bedrijven. Steeds vaker zien bedrijven de meerwaarde van een bedrijfsblog in. Het regelmatig plaatsen van verse content zorgt voor een hogere ranking in zoekmachines, meer verkeer en meer interactie met je klant. Maar belangrijker is, dat de blogposts de kans hebben zich via social media te verspreiden, oftewel viraal te gaan. In die zin vormt een blog dus vaak de basis voor een bredere marketingstrategie.
Ik geloof dat een weblog het beste vehikel is voor contentmarketing. Maar in bepaalde sectoren is veel content voorhanden. Ik kan me zo voorstellen dat ik niet het enige online communicatiebureau ben dat blogt. Conclusie: je weblog zal onderscheidend moeten zijn. Hoe zorg je daarvoor? Wanneer wordt je weblog het visitekaartje van je bedrijf? Met andere woorden, wat is het verschil tussen een goede weblog en een geweldige weblog?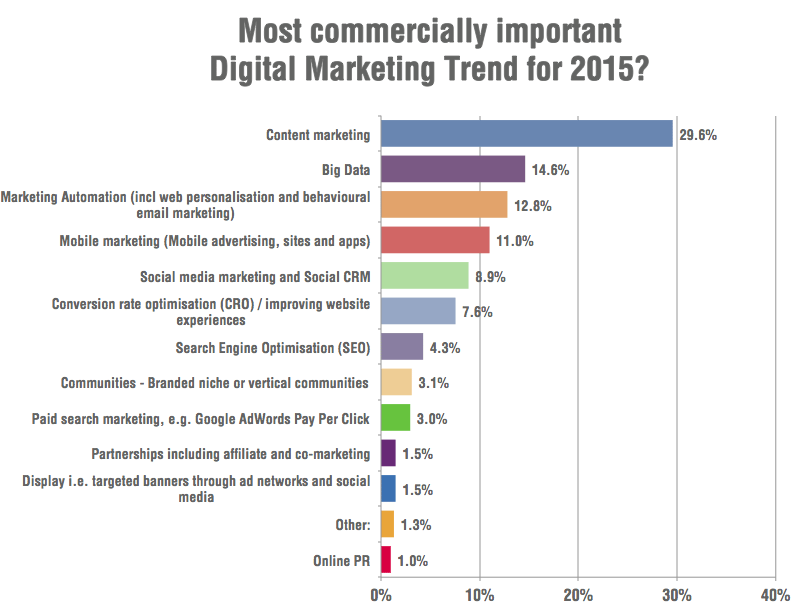 De content op een goede weblog
Een goede weblog bevat inhoudelijke en praktische content waar bezoekers naar op zoek zijn. Men vindt de blog via een zoekmachine of sociale media. De content heeft directe waarde voor mensen die naar die specifieke informatie op zoek zijn. Bij een goede weblog, verlaat de bezoeker na het lezen van de blog deze niet met een slecht gevoel, maar ze bookmarken of delen hem ook niet.
De content op een geweldige weblog
Waar een goede blog informatie bevat waarvan je wist dat je het wilde lezen, bevat een geweldige blog informatie waarvan je niet wist dat je het wilde lezen. Dit begint met een goede kop die geïnteresseerden over de streep trekt. Maar ook daarna moeten je lezers geboeid blijven.
Een van de manieren waarop dat kan, is door de bedrijfsblog een persoonlijk tintje te geven. De blog van Marriott Hotels, bijvoorbeeld, slaagt hier heel goed in. Het geeft een kijkje in het leven van de voorzitter van de raad van bestuur, Bill Marriott. Wanneer je het blog leest, krijg je op enig moment het gevoel dat je Bill kent. Je kijkt door zijn ogen mee in het bedrijf.
Richard Branson snapt dit principe ook goed.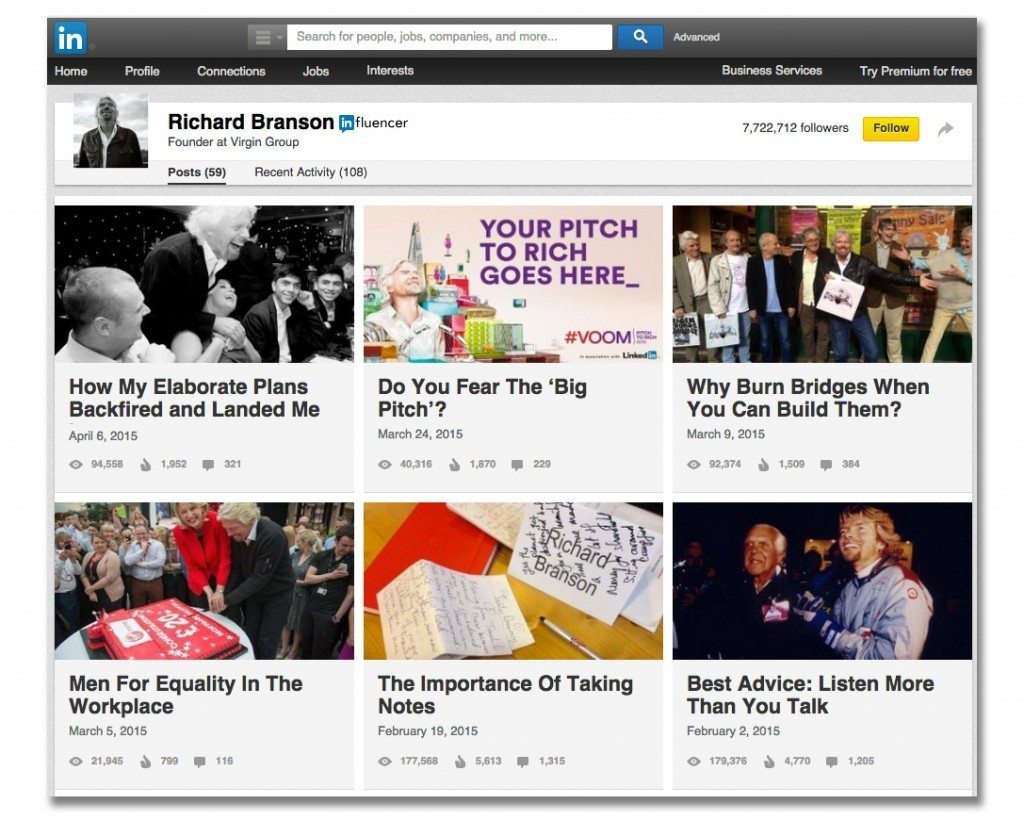 Wanneer je persoonlijkheid toont, kun je makkelijk met wat meer controversiële onderwerpen voor de dag komen. Mensen accepteren dit dan eerder, want ze weten wie het zegt. Artikelen die mensen aan het denken zetten of laten lachen, dat zijn de blogposts die mensen prikkelen.
Een goede schrijfstijl voor een weblog
Een goede weblog bevat tekst die lekker wegleest. Dat betekent dat je geen draken van zinnen in je teksten hebt staan. Dat zijn van die zinnen die je drie keer moet lezen voordat je ze begrijpt. Verder staan er geen storende taalfouten in. Hoe goed je stuk inhoudelijk ook is, je wordt minder serieus genomen als er spelfouten in je blog staan.
Een schrijfstijl voor een geweldige weblog
Wanneer aan wetenschappers wordt gevraagd hun onderzoek uit te leggen, zal dit vaak inbegrijpelijke taal moeten. Kan het onderzoek niet eenvoudig worden worden beschreven, dan snappen ze naar mijn mening de materie niet voldoende.
Voor een zakelijke blog geldt hetzelfde. Hoe schrijf je een begrijpelijke blogpost? Vermijd bijvoorbeeld moeilijke termen en vakjargon. Geweldige bloggers spreken de taal van hun publiek. Aan de andere kant mag je de taal best wat verrijken met treffende metaforen of nieuwe woorden waarvan, binnen de context van het vakgebied, in één keer duidelijk is wat ermee wordt bedoeld.
Houd verder rekening met een aantal basisregels:
Gebruik duidelijke tussenkopjes.
Bespreek slechts een punt per paragraaf.
Gebruik korte zinnen. Bij twitter gebruik je toch ook niet meer dan 140 tekens?
Schrijf je zinnen zoveel mogelijk actief.
Het design van een goede weblog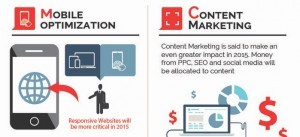 Een goed ontworpen weblog sluit aan bij de stijl van je website. Dit vergroot de herkenbaarheid. Een goede weblog beschikt vaak over een headerfoto voor een eerste indruk. De header is niet te hoog, zodat ook bezoekers op een klein scherm meteen de eerste paar regels van je blogpost kunnen lezen. Uiteraard is de weblog zo ingericht dat de teksten prettig leesbaar zijn. Dat bereik je door een wat groter font te gebruiken en de regelafstand ruim te houden. Een goede blogpost bevat een gezonde afwisseling tussen foto's, filmpjes tekst en grafieken ter verduidelijking.
Wat zijn de designkenmerken van een geweldige weblog?
Binnen een geweldige weblog is navigeren eenvoudig. Men klikt door middel van tags, categorieën, een zoekbalk en een sectie met andere relevante berichten makkelijk door de weblog heen. Wanneer je bedrijf uit meerdere personen bestaat (zoals een advocatenkantoor met meerdere juristen), vormt de weblog een mooi podium voor de juristen om zichzelf te profileren. Tot slot is een geweldige weblog responsive, oftewel geoptimaliseerd voor mobile devices.
Vijf handvatten voor een geweldige weblog
Voor een renderende weblog hoeft niet alles perfect te zijn. Je kunt wegkomen met een matig design als de inhoud maar goed is (en dat zeg ik als beelddenker :)). Wanneer je met bloggen gaat beginnen, hoe maak je die succesvol? Vijf handvatten:
1. Maak een lijstje met potentiële onderwerpen, en een planning wanneer je de posts gaat schrijven en online zet
Een bekende uitspraak is: "Stoppen met roken is het makkelijkste wat er is. Ik heb het duizenden keren gedaan." Voor veel mensen is beginnen met bloggen hetzelfde als stoppen met roken. Om er voor te zorgen dat je consistent door blijft bloggen is het verstandig om een lijst met onderwerpen aan te leggen. Maak daarnaast een planning wanneer de blogposts worden geplaatst. Houd jezelf gedisciplineerd en zorg dat de juiste onderwerpen op het juiste tijdstip wordt plaatst. In oktober is niemand geinteresseerd in een blogpost over het doen van de belastingaangifte. In maart zul je hiermee veel meer bezoekers binnenhalen.
2. Denk na over een strategie om je blogposts te verspreiden via social media, of pas je bestaande strategie aan
Het schrijven van een goede blogpost is slechts één stap binnen de marketingstrategie. Hoewel een weblog uiteindelijk wel verkeer op gaat leveren via zoekmachines, zul je je weblog toch ook zelf moeten promoten. Social media is hiervoor de makkelijkste manier, maar je kunt ook reageren op andere blogs (eventueel van je concullega's) of je blogposts via e-mail verspreiden.
3. Verwacht niet gelijk succes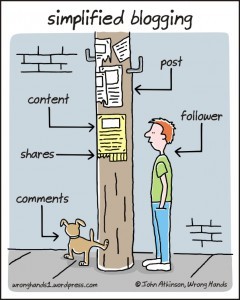 Veel mensen verliezen hun geduld met het bloggen, omdat ze niet gelijk succes merken. Misschien verschijn je pas na een jaar op de eerste pagina bij Google met een relevante zoekterm. Misschien duurt het een tijd voordat je je eerste klant binnenhaalt via je weblog. Je content blijft echter altijd staan. De goede post die je nu schrijft kan over twee jaar een klant opleveren. Pas na langere tijd kun je met recht zeggen of je blog rendement opgeleverd heeft of niet.
4. Integreer een weblog in je website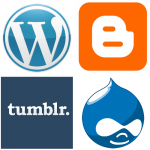 Zorg ervoor dat je weblog geïntegreerd is binnen je website of shop. Op die manier kunnen bezoekers die via sociale media of een zoekmachine binnen komen, eenvoudig verder browsen op je website. Een systeem dat blog georienteerd is, is WordPress, waarmee je een corporate website en blog in een krijgt. Zorg binnen je blog voor een heldere navigatie tussen de posts en vraag naar de opties om een blog te optimaliseren voor Google.
5. Eventueel: vind een goede copywriter
Ik heb zelf twee linkerhanden. Een Ikea kast in elkaar zetten lukt nog wel, maar als ik mijn huis wil verbouwen heb ik een timmerman nodig. Al heb ik nog zulke goede ideeën, als ik het zelf ga maken wordt het schots en scheef. Zo is het ook met schrijven. Als je goede ideeën hebt, maar je kunt deze niet goed onder woorden brengen, dan is het een idee om een copywriter in te huren. Er zijn talloze goede tekstschrijvers te vinden op het internet. Probeer een copywriter te vinden die affiniteit heeft met je vakgebied. Als je vakgebied erg technisch of specialistisch is, probeer dan een copywriter te vinden die zich in kan leven in je vakgebied.
Credits afbeelding: , licentie: CC BY (Commercieel hergebruik, inclusief aanpassing)
Het bericht Het verschil tussen een goede en een geweldige bedrijfsblog verscheen eerst op De Beelddenkers.